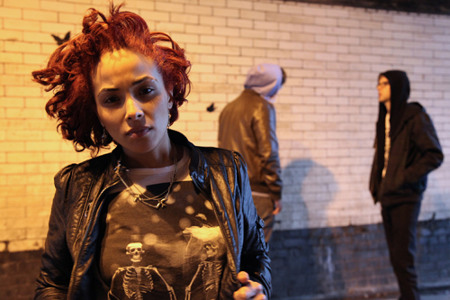 Don't you think Russo just sums up everything that is effortlessly cool in this world. I've never met her but she seems like she has such a cool air about him. Hmmm, who knows?
This is quite similar to Oh My's track dont you think? That isn't a bad thing but I think its quite similar. I like this though, its very much speaker smashing and the lyricism is VERY simple. Not every song has to be lyrically moving I guess. The best things about this track is Scrufizzer's verse and the instrumental. Not good as it is Russo's song. Hmm.
I'll wait to see what else she comes out with to make up my mind about red-haired Russo.
Follow me on twitter @Leanne_Joseph