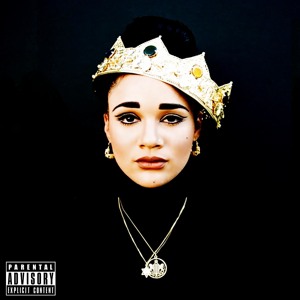 I've been blogging a lot about Phlo Finister lately. First in an Introducing post, then about her new track Shades and now the 19 year old US singer has released an EP titled Crown Gold. Lavely.
This EP has a lot to offer. All the songs are keeping in the same tone of a moody, sultry vibe of love and relationships but each one has a different, I guess, approach and concept. Obviously not every song is going to be about the same thing but the songs are similar and individual at the same time. For some artists I find this really annoying, I love lots of versatility but I see how in Phlo Finister's case, it works. Sticking to your style and creating within that. Like The Weeknd.
Top EP. My Picks: Riders On The Storm, Shades and Bang Bang.
Follow me on twitter @Leanne_Joseph