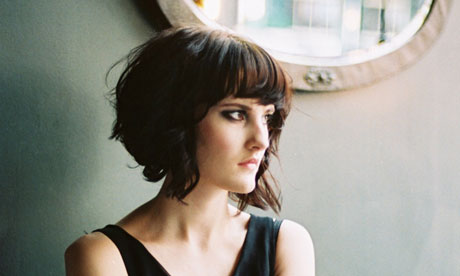 So I got sent this girl's track today and when I listened was slightly memorised.
20 year old, Lancaster born Ren Harvieu with her diamond voice really knocked the wind out of my sails. Whenever I press play to a track in which I'm not familiar with the artist my ears are always open to new sounds and musical treats and thats exactly what I got. Its not necessary a new sound but its one that is so delicate that like an antique object covered in dust, once you wipe away that dust (I.e - Press play) you forgot how old it is (or sounds) and just admire its beauty.
Currently on BBC's Sound of 2012 list, Ren Harvieu is sure to be making sweet melodic, intriguing, angelic waves throughout the year. Shear beauty.
Follow me on twitter @Leanne_Joseph