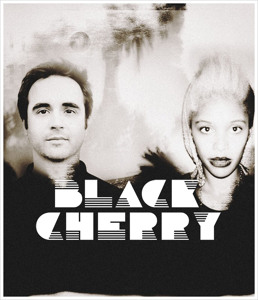 *Puts on neon sweat pants* *Puts on knee pads* *Puts on rollerskates* And watch me as I skate away in the roller disco to the coolest retro pops tunes and by cool retro pop tunes I mean the ones below by funky duo Black Cherry.
Singer Megane Quashie and producer Gui Fraisse came together in 2007 to make excellent electro pop tunes that literally makes me want to throw on some rollerskates and skate under those disco lights. Megane's echoing vocals are a perfect match up to Gui's foot-tapping-robot dance-provoking productions that create a retro sound with a modern pop twist.
After performing on slots at Glastonbury, Rockness and claiming their influences as Depeche Mode and Prince, the pairing are set to be causing a stir while sparking glitter on their way up (I dont know if the band like or carry around glitter, but I think of glitter when I listen to them).
Cant wait to hear more!
Follow me on twitter @Leanne_Joseph